All About Us
Dr. Esther Praag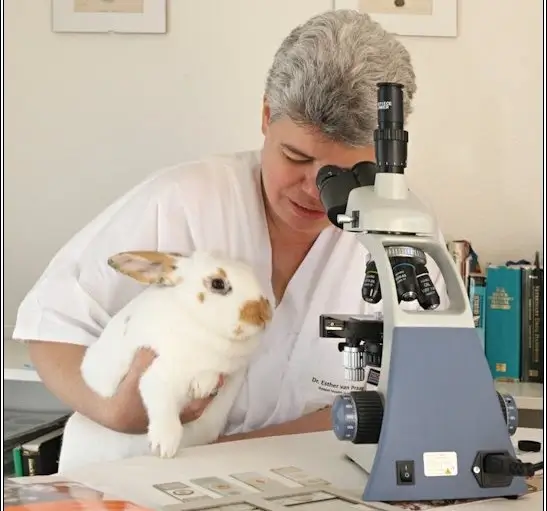 Dr. Esther Praag is famous for her love for animals, especially rabbits. Her passion for rabbits has taken her to different countries. She currently resides in her home country, Switzerland.
Background
Dr. Esther Praag grew up in Meyrin, a suburb of Geneva in Switzerland. Meyrin is also the home to The European Organization for Nuclear Research (CERN). The presence of this international organization influenced her skill. She is a multilinguist as she is fluent in English, French, Dutch, and German.
Education
Dr. Esther Praag is an alumnus of different prestigious educational institutions. Education has taken Dr. Esther Praag to different countries. She had her primary and secondary education in her home country before she moved abroad. She completed her Baccalauréat International at the International School of Geneva.
From there, she proceeded to the Rijks University of Leiden, the Netherlands. She completed her MSc in Biology from this institution in 1991. She enrolled for Ph.D. at the Hebrew University of Jerusalem, Israel. She defended her thesis and graduated from the institution in 1996. Dr. Esther Praag also has two post-doctoral degrees.
Love for rabbits
Dr. Esther Praag has been passionate about rabbits for many decades now. Most of her research and publications centered on rabbits and their well-being. In 2003, she started a website. Readers get up-to-date knowledge on rabbits and their medication from this channel.
Research interest, seminars, and publications
Dr. Esther Praag's works are not limited to her website. Her work on "Skin Diseases of Rabbits" is famous worldwide. Some of her works have won her awards and grants.
Career
She has worked as a lecturer and researcher at different universities. She has worked at the University of Geneva and the Hebrew University of Jerusalem. She is also a member of different professional veterinary forums.
Bio of Pete Wedderburn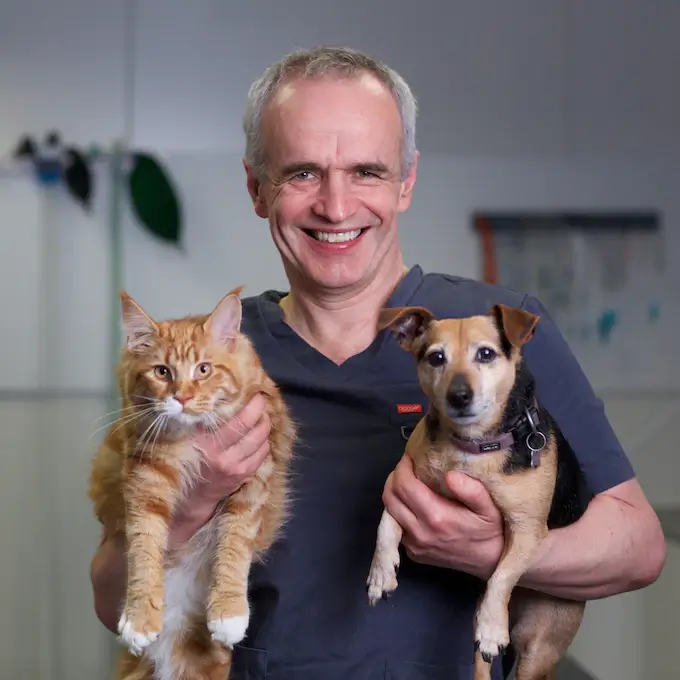 Pete Wedderburn is a celebrated veterinarian and media personality. He is passionate about animals, is a surgeon, and has written about four books on animals.
Background
Pete Wedderburn grew up in Fife, Scotland. He lived most of his early life in Scotland. But he has been living in Bray, County Wicklow in Ireland for more than three decades with his family. He works as a vet but his animals of interest are cats, dogs, hens, rabbits, and ducks, among others.
Education
Pete Wedderburn has his education in Scotland. He had his vet surgeon qualification from the University of Edinburgh in 1985.
Love for animals
Pete Wedderburn has been working as a passionate vet for many decades. He has a busy vet companion practice in Ireland. He is perhaps the most famous vet surgeon in the country. Also, he has a menagerie of dogs, cats, ducks, hens, and rabbits
Apart from being a vet surgeon, Pete Wedderburn is also a celebrated media personality. He has been presenting programs on television and radio about pets for many years. His passion for animals has earned him an ambassadorial role with Purina Pet Care.
Publications
Pete Wedderburn has published many columns in newspapers and about 4 books on different types of animals. The title of his books is "My Dog Thinks He's Human", "My Cat Is Ignoring Me", "Healthy Pets" and "Pet Subjects: Animal Tales from The Telegraph's Resident Vet!" These books contain helpful tips on how to properly raise and care for pets.
Career
Pete Wedderburn is a celebrated veterinary surgeon in Ireland. He is also a prolific writer with 4 books to his credit and newspaper editorials. Some of the newspapers he has written for are The Evening Herald, The Irish Examiner, The Daily Telegraph, and many others. He is also a presenter on radio and television.