This write-up takes a more in-depth look at some of the best rabbit hay feeders which are available in the market. Here is a list of some advice and tips for buyers who are planning to get one. Mkono Rabbit hay feeder is by far the best rabbit hay feeder and the pick of the lot. What makes it so good?
Keep reading to find out why. When searching for an excellent quality rabbit hay feeder, you'll need to discover something which is both strong as well as durable. Rabbits have the tendency to bite through even the thickest of materials.
So make sure that you find out something which is tough enough to withstand the onslaught. Ensure you check the size of the feeder and whether the product is as per the cage before buying.
Below is a list of 5 of the highly rated hay feeders. Hopefully, this list will enable your rabbit to comfortable feed throughout the day.
Mkono Hay feeder
Keeps the hay in Place – A categorically designed metal grate accompanies this product. This makes it possible for the feeder to hold an incredible measure of hay firmly and in place.
Minimal Wastage – Due to the manner in which the hay is held inside the feeder, there is little to no wastage. This implies that the hay will not fall out of the cage and the wastage will be minimal.
Adaptable – It can be connected to any of the cage wires. In other words, you do not have to be stressed whether it will accurately fit on to your cage.
Strong and durable – It is made using a mix of high-quality plastic along with metal. This makes it much more durable. Additionally, the steel edges will ensure that your rabbit will not be biting it. In the worst case scenario, the rabbit keeps biting the feeder you need now worry as it is non-lethal.
Niteangel Double Use Feeder
Perfect fitting – This hay manger is built with a snap and bolt framework. This makes it really easy to connect the feeder to any enclosure. There no uncertainty whether this will fit in the cage.
No Mess – This hay feeder is well designed to dispense food and ensure that there is no mess in the cage
Built with Wood – The hay manger is made out of wood. This matches well with rabbit cages made out of wood.
Simple to Clean – Since there are no meshes, this feeder can be a very simple and easy to clean.
Multi-faceted – This particular feeder can be used not only for rabbits, but also for guinea pigs, chinchillas, and other small pets.
CalPalmy Rabbit hay feeder
Not messy – This exceptionally structured metal mesh helps hold the hay set up. This implies less wreckage keeping it spotless and crisp for more.
Squander Efficient – Due to the reality the mesh holds the hay set up well, less feed is squandered and lost.
Reliable – This is produced using extraordinary quality materials which are non-toxic and from BPA free plastic.
Simple Install – No devices are required for assembling this one and the screw style mount is solid enabling it to be put anyplace. The maker states it takes under 30 seconds to put on or off the confine.
M-Aimee Alfalfa Manger Rack
Solid – Made from solid plastic and metal to make it strong and durable.
Availability – Connects straightforwardly to any kind of wire. This implies paying little respect to work type it should associate with your pen.
Other Pet-Friendly – Designed for use from rabbits, chinchillas, guinea pigs, and other little creatures.
Simple Access – Easy access to hay while keeping your rabbits confine as spotless as could be expected under the circumstances.
Rabbit Hay Feeder Rack
High Capacity – Holds an around days' worth of hay for your rabbit with a little left over in case they get ravenous.
Simple Clean – This is decent and simple to clean. Basically unfilled any unused nourishment and wipe clean with a damp material.
Solid – Made from excellent quality metal and hard plastic. Giving sturdiness to the total life expectancy of your bunny.
Simple Install – This is anything but difficult to set up as it straightforwardly associates with any sort of wire confine.
Spring Loaded – To fill your bunnies feeder simply lift the spring held bar.
Rabbit Hay Feeders Buyers Guide
Hay is a standout amongst the most vital things you have to give your rabbit. It is the foundation of their weight control plans and should be given to them in a way that keeps it dry. You additionally need to ensure it is kept clean. This requires it being held off the floor of the enclosure, so it doesn't interact with rabbit droppings or pee.
Simply tossing hay into your rabbit's enclosure consistently won't be a powerful method to keep them nourished and sound. You might not have acknowledged how much idea quite to go into this issue. As you have to ensure there is no danger of your rabbit becoming ill or harmed because of their feeder.
There are a couple of choices for encouraging your rabbit their hay. The most popular sort is known as a rabbit hay rack. Pet stores will offer a few unique assortments of these. Another choice is to make one yourself. You can even request extravagant ones from online boutiques. At last, it relies upon how your pen or fenced in area is set up and what works best for your rabbit.
Advantages of a Rabbit Hay Feeder
Hay feeders is a smart thought for a couple of reasons. The greatest one is to keep the hay your rabbit consumes from the pee and other waste he creates. On the off chance that your rabbit is frequently eating hay debased with pee, he will, in the long run, get an upset stomach or far more terrible medical problems.
Keeping hay in a feeder can likewise to some degree cut down on the chaos. Hay is muddled stuff, and nothing will keep it in the enclosure entirely. However, a very much planned hay rack will prevent a ton of it where it should be. Hay can be costly, so not squandering it can remarkably eliminate the costs related to having a pet rabbit.
By putting the hay in a feeder, you are furnishing your rabbit with the chance to brush, something they usually do in nature.
In addition to the fact that this entertains them, it alludes them to eat more hay. Hay is an extraordinary wellspring of fiber and other indispensable supplements for your rabbit. It additionally causes them to shield their teeth from getting too long on the grounds that biting hay wears them out.
On the off chance that your confine has a wire worktop, you might put the hay ideal over it. Contingent upon your confine and your rabbit, this may work. The issue is there is nothing preventing your rabbit from pulling everything down without a moment's delay.
This prompts all a similar tidiness issues that merely putting it on the base of the pen would. Many rabbit hay feeders at any rate endeavor to prevent your rabbit from hauling all the hay out on the double.
Points to remember before buying a Rabbit Hay Feeder
There is plenty of variables to think about when purchasing your feeder. Note that you will probably have two feeders for your rabbit: a hay feeder and a pellet feeder. Here are some well-known sorts of rabbit hay feeders:
Metal Hay Rack
This cheap alternative takes into account your rabbit to haul out as much hay as it wants. While shielding them from hauling it hard and fast without a moment's delay. This is an extraordinary alternative for sustaining hay if specific precautionary measures are taken. In the event that the rack is situated within the pen, make sure it is awfully restricted for the rabbit to bounce within.
This would invalidate the point of keeping it discrete; additionally, your pet could wind up stuck. Rabbits can fit into tight places so be excessively wary of this.
The metal should be separated near one another with the goal that your rabbit can't stall out in it. Rabbits are exceptionally inquisitive animals, making them to some degree clumsy. Since the feeder must be to some degree restricted, it might take more than one to get your rabbit as the day progressed.
Wood Hay Rack
There are numerous wooden rabbit hay feeders available. It isn't the best alternative for your rabbit for a couple of reasons. On the off chance that your rabbit adores to bite on wood, for instance, this kind of feeder can be tricky. By any chance, if you end up going to this course, ensure your rabbit can't get inside the feeder.
Most have covers and can offer your rabbit somewhere else to sit. The issue here is that if your rabbit urinates while sitting on the feeder, you may wind up needing to discard it. The pee would drench into the wood, destroying it. Some wood hay racks are notwithstanding unattached, which means it tends to be put anyplace within a pen. For an unattached feeder, it is essential that it is sufficiently strong that it can't be thumped down.
Large Hay Racks
In the event that you have more than one rabbit or a huge one, there are alternatives that hold more hay. Containers that are intended for blooms can be altered to encourage your rabbit hay. In case that you have a ton of rabbit mouths to support, you could even get a pony hay feeder. It will consume a substantial room to mount and will require a few changes with the goal that your rabbits can't stall out or haul out the majority of the hay immediately.
Open-air Hay Racks
If you have an open-air rabbit, you will need to join your rabbit hay feeder someplace in their indoor space if conceivable. This usually is a little shed or cubby. There is an off chance that there are secured hay racks that can keep your rabbit's hay dry. These can either be obtained or made. Something as basic as a little stool or table can be set over the rabbit hay feeder to shield it from the components.
What Makes a Good Rabbit Hay Feeder
Metal is the material of decision for a rabbit hay feeder. Metal hay feeders are strong, stable, and safe for your pet. Rabbits are far more reluctant to bite on them and regardless of whether they do, they are far less inclined to have the capacity to sever a piece.
In the event that you buy an excellent metal feeder, it should last you a lifetime. Ensure your wire feeders has no sharp edges or bulges that can harm your rabbit.
A very much planned wire rabbit feeder will have dividing intended to restrict how much hay turns out at one time. This is imperative in such a case that your rabbit hauled it hard and fast, it may pollute it before eating it.
You can definitely decrease the measure of hay you discard if your rabbit can just get it out a little piece at any given moment.
It might astonish you to discover that a rabbit can't overeat hay. They ought to eat 80-90% of their body estimate every last day.
It is imperative that your hay feeder or feeders can hold enough that your rabbit won't run out amid the day. This is particularly pivotal on the off chance that you are away for significant lots amid the day. A decent hay feeder will be sufficiently huge to hold enough hay to fulfill your rabbit. Ensure it's not all that huge that it turns into a peril.
Keeping the Hay Clean
The fundamental role of your rabbit hay feeder is to keep your rabbit's sustenance clean. On the off chance that you think there is any possibility of your rabbit (or whatever else) defiling the hay while utilizing a specific feeder, it's anything but a decent one.
In the event that you have potty prepared your rabbit, which is a smart thought for a couple of reasons. A rabbit hay feeder/litter box mix can be a decent alternative for you. Rabbits regularly crap while they eat. These feeders enable them to sit ideal over the litter while they chow down. You must be confident that your rabbit won't eat any hay that falls in the litter with the end goal for this to be a decent choice. It is likewise critical to change the bedding frequently.
A genuinely remarkable rabbit hay feeder will twofold as an improvement for your rabbit. There are some "toy" feeders available that will make your rabbit utilize his mind with the end goal to get his hay. Rabbits are people with their own identities. A rabbit hay feeder that works astonishingly for your companion's rabbit might be pointless for yours.
This could only be down to the reality your bunny dislikes it and won't utilize it. Hay is essential for a healthy rabbit, so discovering one that your pet preferences are foremost.
Mistakes to Avoid When Buying a Rabbit Hay Feeder
Bolstering any creature anything from a holder made of wood is an awful thought. This is because wood can attract parasites, organisms, or microscopic organisms. Wood has regularly been treated with synthetic concoctions that can be hurtful to your rabbit also.
A few organizations know about these issues and have made sheltered and regular wood rabbit hay feeders that have not been treated with synthetic concoctions. This does nothing to hinder the things that need to eat the wood and can be risky for your rabbit.
Something else to maintain a strategic distance from is a feeble rabbit hay feeder. Metal usually is the best base for a rabbit hay feeder. In the case that you find yourself using a plastic one, it is vital to check it regularly for harm.
There are plastic rabbit hay feeders available that append to the outside of the pen. The rabbit at that point pulls the hay in through the bars. This style would, for the most part, be viewed as safe for your rabbit.
Rabbit bowls have some notable drawbacks because of the fact that they are so natural to get to. Your rabbit can without much of a stretch sit in it and do their business, defiling their nourishment. As astute as rabbits can be, most are not sufficiently brilliant to abstain from doing this.
The Best Rabbit Hay Feeders: Final Thoughts
Concocting a successful and clean approach to give your pet hay is one of your most essential occupations. A lot of things will come to your mind when you need to approach this subject. You're fenced in area, the sum your rabbit eats in multi-day, and what materials you are open to utilizing are for the most part factors to consider.
Regardless of what kind of hay rack feeder you utilize, you should ensure it is alright for your rabbit. They are interested animals who can end up in dubious circumstances because of their investigating. Ensure it is highly unlikely your rabbit's head, leg, or body can stall out in your rabbit hay feeder.
It might take a few attempts before getting the correct rabbit hay feeder. Numerous online instructional exercises and discussions can enable you to get a few thoughts for making your own. Getting a rabbit hay feeder will satisfy. This is on the grounds that you realize you are keeping your rabbit in a clean and dry environment so that they can flourish!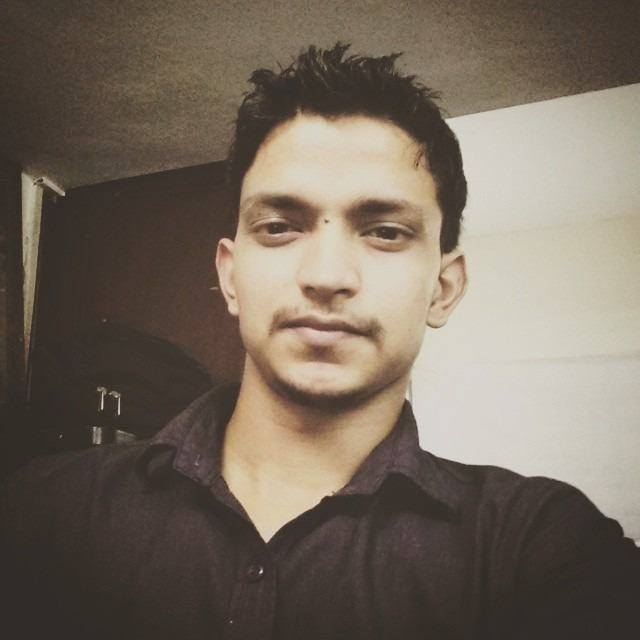 I am Anoop Nain, proud father of four rescued dogs and two Flemish giant rabbits. I have a degree in Animal Behavior and Welfare. Besides being a full-time dog father, I am an NGO worker and content writer and an educationist, with more than 6 years of experience. It is while working with the NGO I got an opportunity to educate people on animal rights, pet healthcare, animal welfare and various other issues pertaining to animals.